Dirty Birds – College Area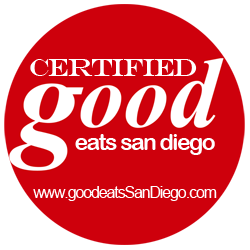 FEATURED RESTAURANT
BY MIKE PUCKETT
Join the conversation on our FB Group Page: Good Eats San Diego
So you voted and we heard loud and clear. We are in the process of building the feature for you now. Take a look back soon and check out the review with high resolution photography. Enjoy!
Below is from their website…
Boasting The Same Quality And Service As The PB Dirty Birds, We Are Located Just Off SDSU's Campus On El Cajon Boulevard.
We've been serving the residents of the college area since Fall 2015. The College area location offers 24 rotating beer taps that house a hand picked selection of local and craft beers.  You can support your favorite sports teams on any one of our 26 TVs.  While indulging in our locally loved chicken wings, one can also enjoy a new Dirty Birds favorite: Hand crafted pizzas, made by our very own East Coast Pizza Chef!  Great for family dinners, meeting up with friends, business lunches, large parties and events… this space is huge and very open!  Come check us out!
Good Eats San Diego Recommends…
Appetizers
Dirty Chicken Fries
Battered french fries topped with chopped chicken and bacon tossed in dirty ranch and smothered with mixed cheese
Paired with: 805
Blonde Ale, Firestone Walker Brewing Co.
Subtle malt sweetness is balanced by a touch of hops creating a versatile beer with a clean finish
Spicy Garlic Chicken Tenders
Our secret hot sauce mixed with chopped fresh garlic and special spices
Gilled and Fried Shrimp
Our sweet & sour sauce complimented by some peppery heat
Both paired with: Columbia Street Amber
Vienna Lager, Karl Strauss Brewing Company
Imported Munich malts give Columbia Street Amber its deep bronze color, smooth body, and crisp toasted flavor
Wings
Spicy Garlic
Our secret hot sauce mixed with chopped fresh garlic and special spices
Honey Mustard
Our house-made honey mustard
Dirty Jerk
Our house jerk rub is sure to bring you to the islands
General Bird
Dirty bird's secret version of the classic general tso's sauce
Diablo
Our secret hot sauce with 3 types of chilies
Garlic Parm
Our house-made garlic butter with grated parmesan cheese
3 Pete BBQ
Our 3-step wing, baked, fried, tossed in BBQ, fried again, tossed in buffalo sauce
Dirty Bleu
Our secret hot sauce combined with our house-made bleu-cheese dressing
Paired with: Delicious IPA
India Pale Ale, Stone Brewing Company
Intensely citrusy, beautifully bitter beer with a magnificent lemon candy-like flavor that's balanced by hop spice
Burgers
Black and Blue Burger
Aztec seasoned beef patty, topped with jalapeño bacon, blue cheese crumbles, sautéed mushrooms, and a light chipotle mayo spread
Served with: pasta salad
B.R. Burger
Topped with pepper jack, colby, jalapeños, and fried onion rings, smothered with BBQ sauce
Served with: Fries
Slim Shady Sliders
Fried cheese-cheeseburger sliders
Served with: mac and cheese
All three paired with: All four paired with: Blood Orange IPA
Imperial Pale Ale, Latitude 33 Brewing Company
Citrusy, tropical bitterness provides a perfect balance and a smooth finish
Pizzas
Buffalo Breath
Chopped Chicken tossed in Buffalo, Red Onion, Mozzarella, Cheddar drizzled with Buffalo Sauce comes with crumbs of blue cheese sprinkled on top
Meat Seeker
Pepperoni, Sausage, Seasoned Ground Beef, Bacon, Ham
Both paired with: Big Josh Golden Ale
Blonde Ale, Thorn St. Brewery
Light malt sweetness is present in the flavor. Bread, toast, biscuit and wheat flavors are common
Desserts
Dirty Delight
Warm Chocolate Brownie topped with a scoop of vanilla bean ice cream, whipped cream, caramel, fudge, crushed Reese's Peanut Butter Cups
Chimi Cheesecake
A crispy flour tortilla shell, rolled in cinnamon and sugar, stuffed with banana and brown sugar flavored cheesecake, topped with two scoops of vanilla ice cream, drizzled with caramel sauce, and dusted with powdered sugar
PHOTOGRAPHY: MIKE PUCKETT
Dirty Birds - College Area
Good Eats San Diego Facebook Group